Year 4 Great St Martin's Bake off!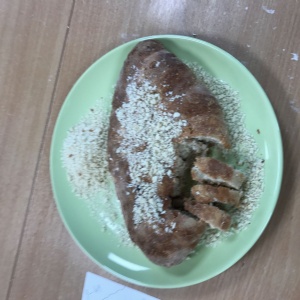 The children in Year 4 have been learning about baking bread as part of their design technology curriculum.
Mary Berry and Paul Hollywood (aka Miss Pryke and Mr G) were in school today to judge the Great St Martin's Bake Off. Children have been through the design process (tasting different breads, learning about how to shape bread, designin their own) and today they made the final product with an audience in mind. All the breads were tasted by our very own Mary and Paul and winners were annouced! The children were congratulated on their team work. 'Together we Succeed' was very much evident in Year 4 today!