Teacher training day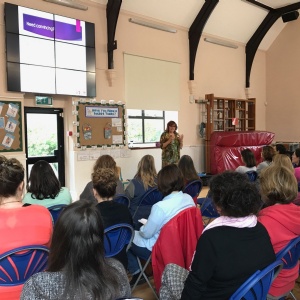 Monday 8th May was our Teaching Training Day (INSET) where we joined with Trinity School. We were delighted to welcome Jan Lever, the author of Jigsaw PSHE programme to deliver sessions about well being/mindfulness and Sex and Relationship Education.
The mindfulness session focused on the importance of teaching these skills to children and how important children's well being is to successful learners. 'Happy children learn!'
Our teaching PSHE focus for the second half of the summer term is about Relationships. Jan gave high quality training to all teachers about this area of the curriculum so we can provide high quality Sex and Relationships Edcuation teaching in school.
You can find out more about Jigsaw from http://www.jigsawpshe.com